This is a rare piece of BMW literature.  It was loaned to me by Rod Miller, the former manager of my BMW franchise, BMW of Marin.
Rod paid a bundle for this item, and I only saw it because of the page that claims the sidecar record for 1200 cc.  We have never heard of a 1200 cc BMW engine in the olden days.  Do you have more information about that record?
I got a suggestion from Phillip Jordan of Devon, UK.  It was that BMW may have just entered it in the 1200 cc class and won with a smaller engine.  Duh, of course, that is far more likely.  Mystery solved.
Since I didn't own this brochure, I was super careful not to damage it.  It is in new condition.  Some scans are a bit askew, sorry.
Some of the text is small and hard to read.  With a PC, just hold Ctrl and click the + sign a few times to get close.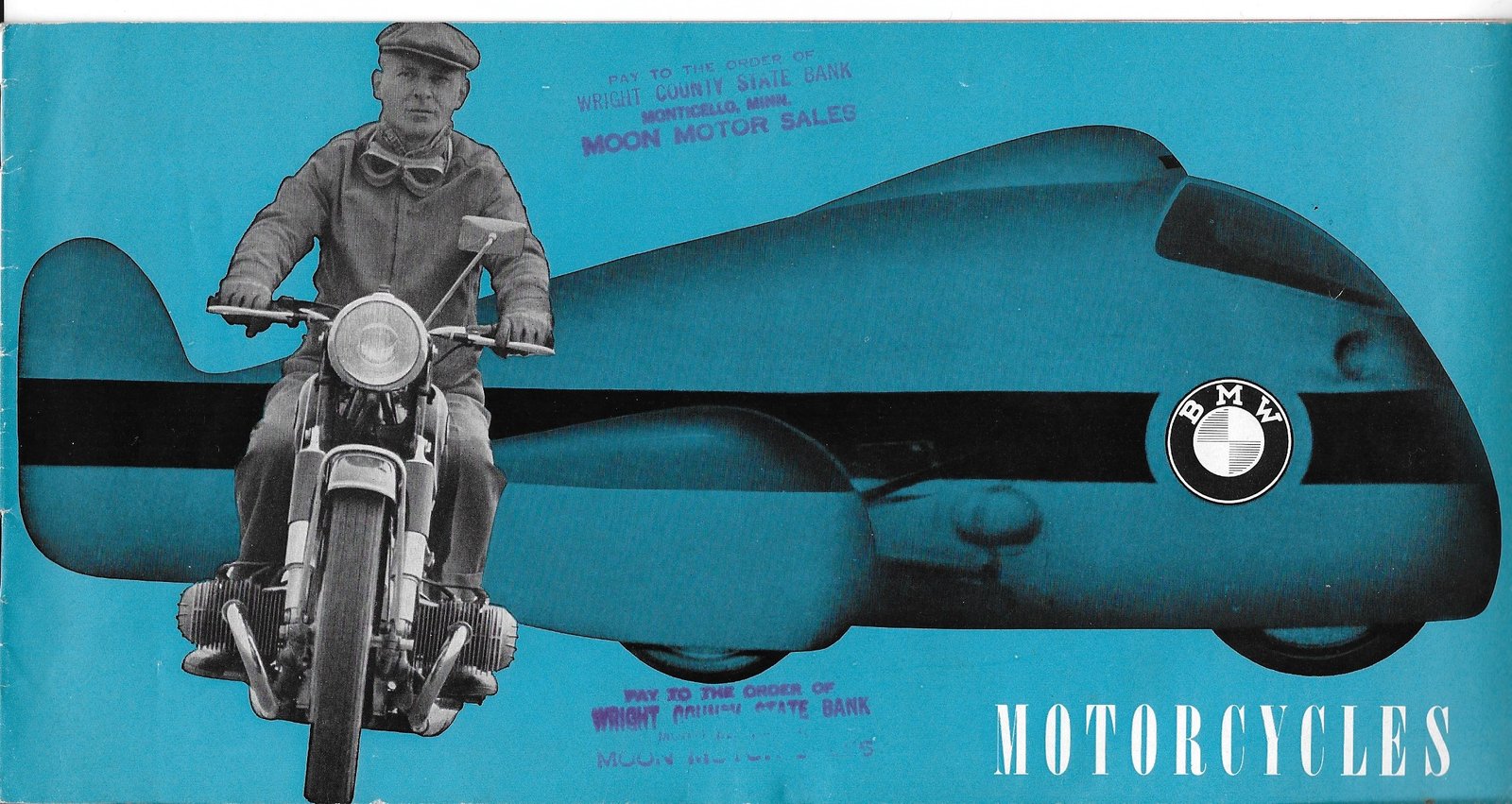 Front cover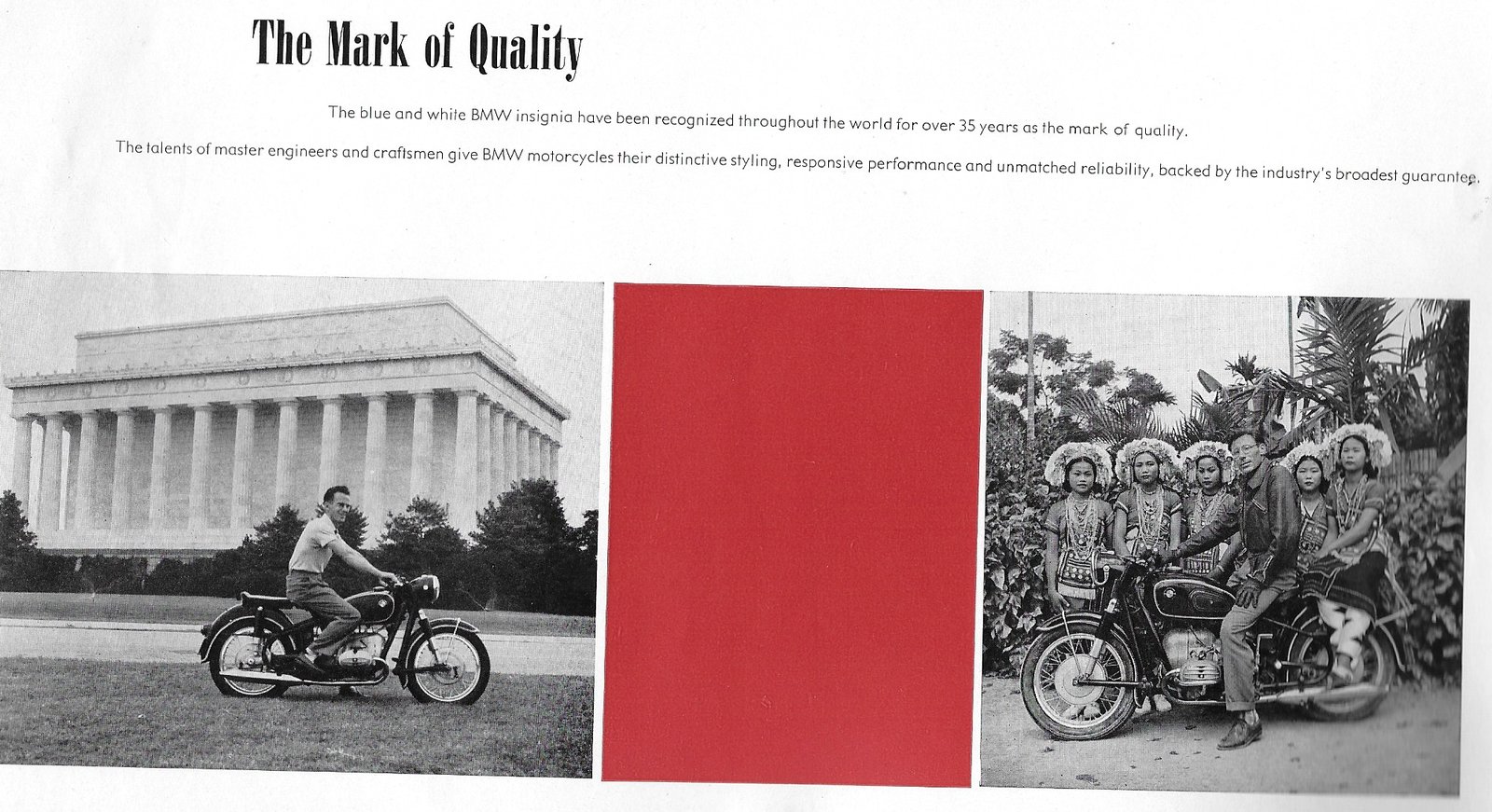 Inside front cover
Pg 1
Pg 2
Pg 3
Pg 4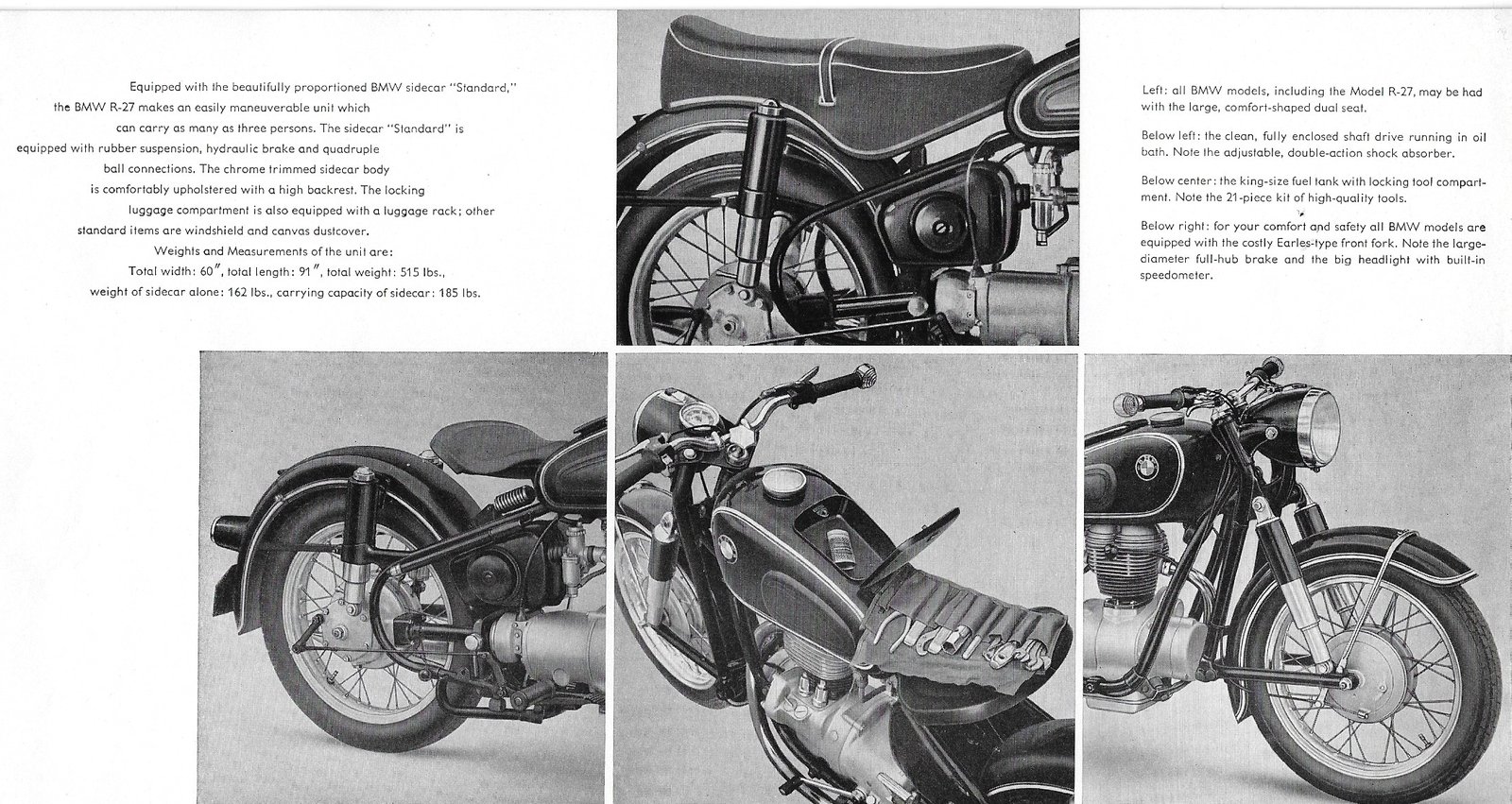 Pg 5
Pg 6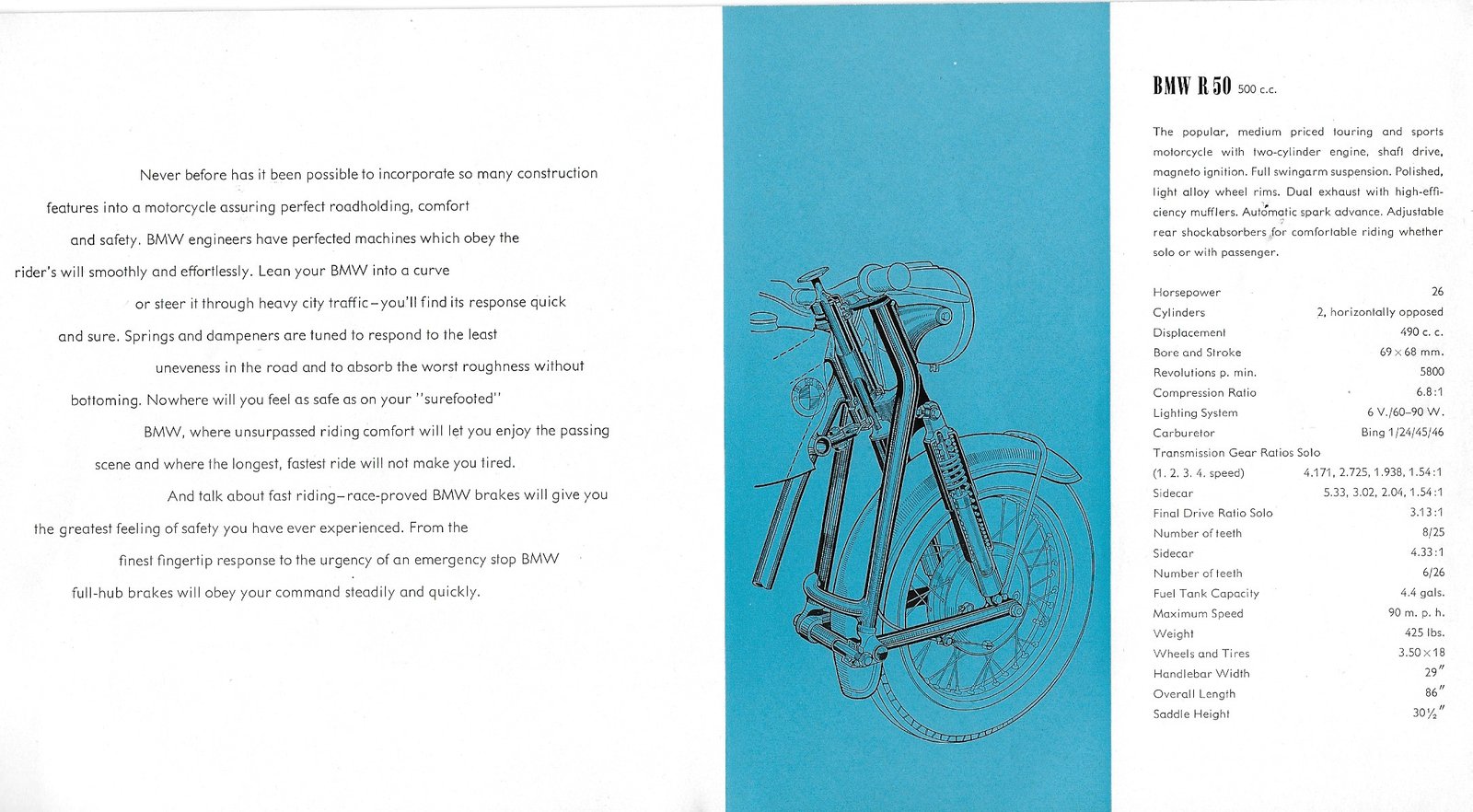 Pg 7
Pg 8
Pg 9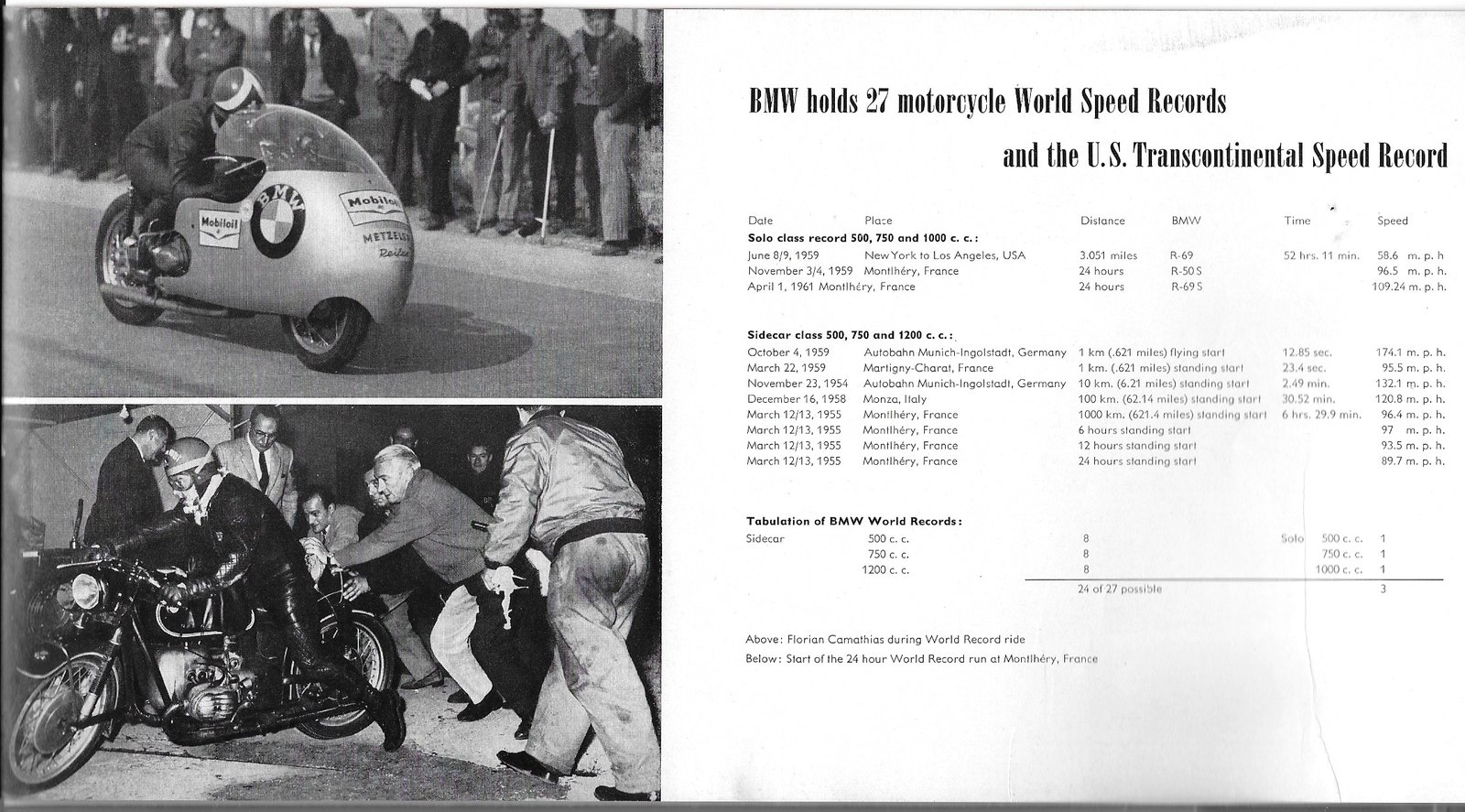 Pg 10 shows the 1200 cc world record.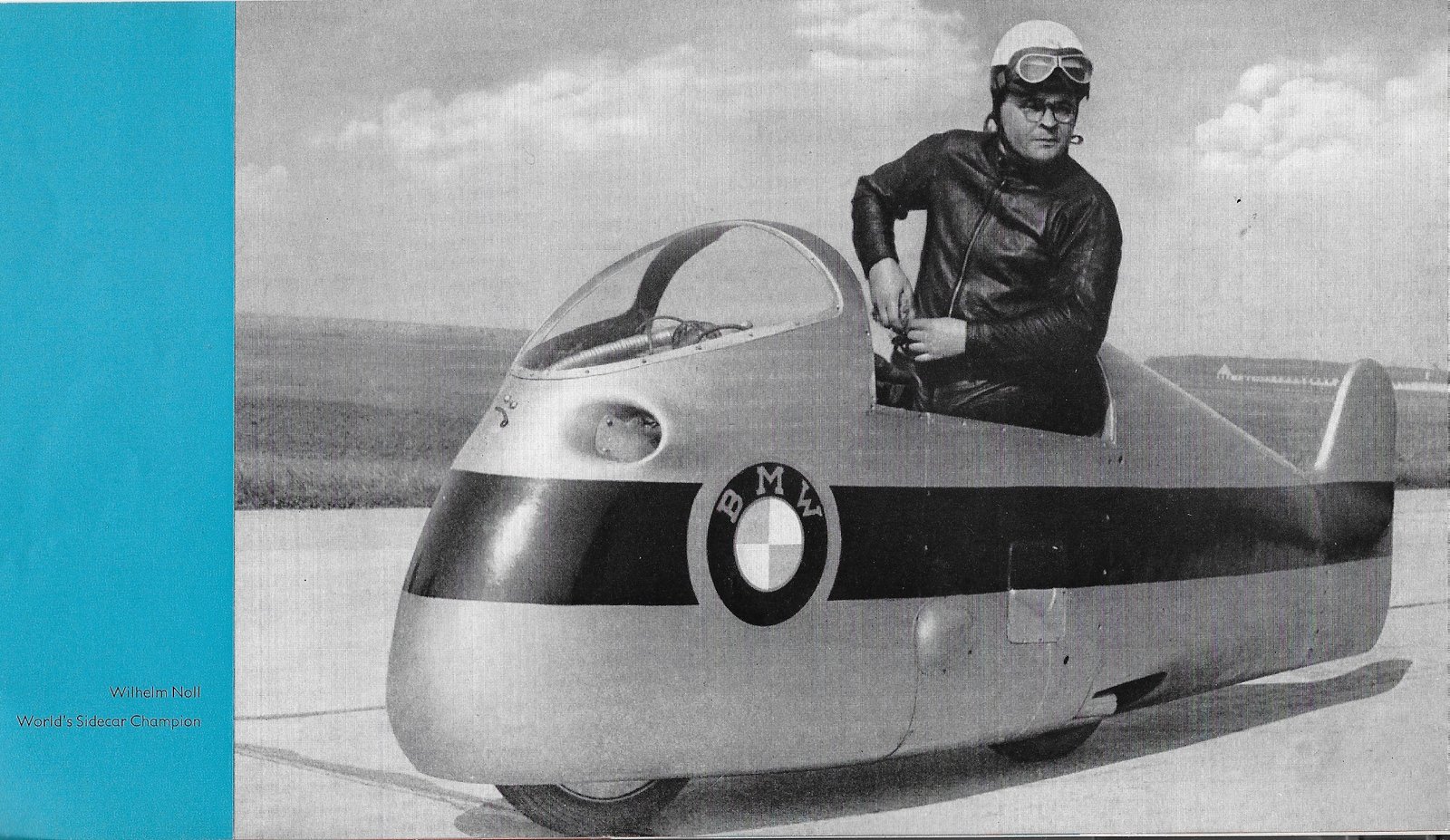 Pg 11
Pg 12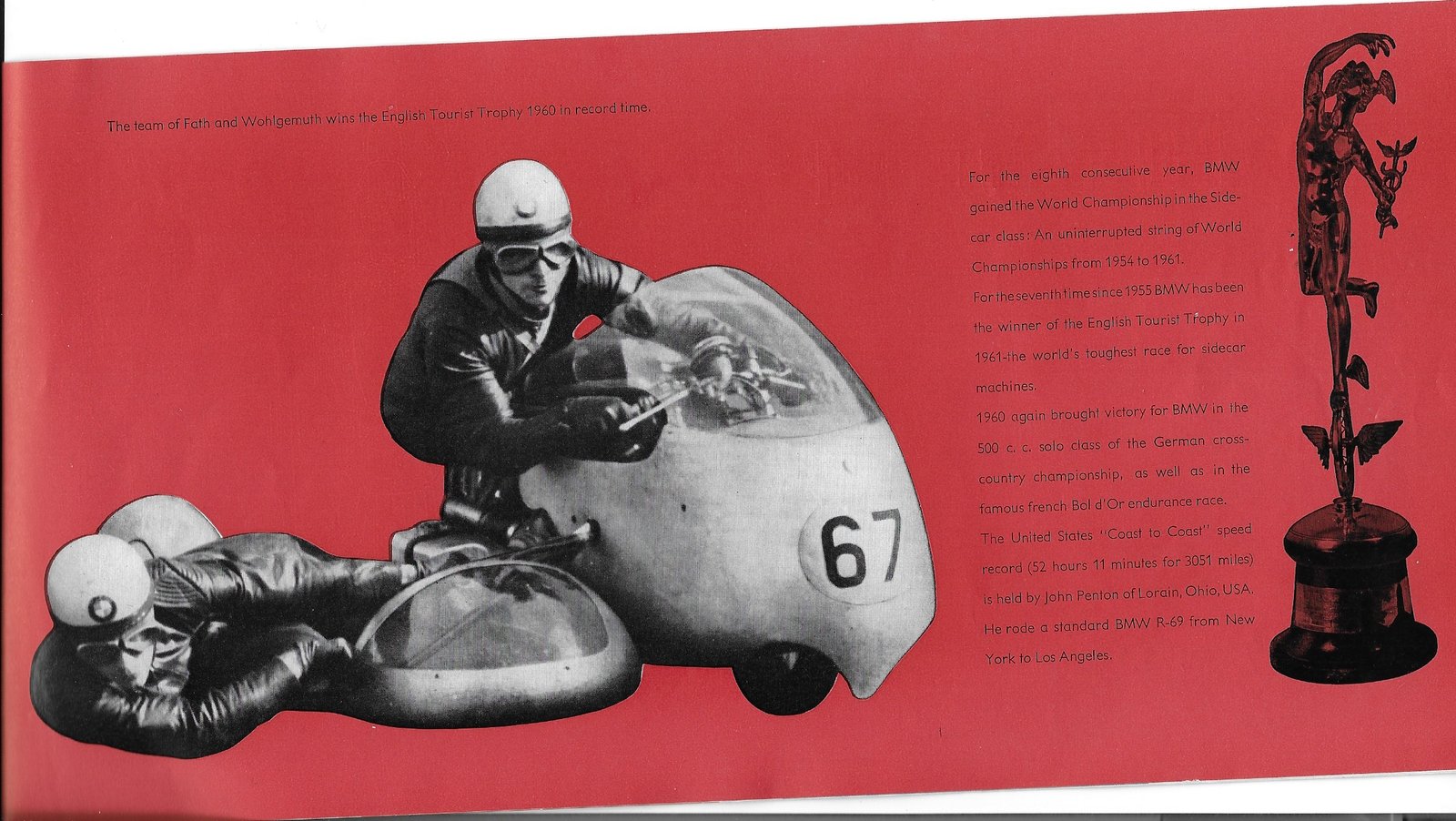 Pg 13
Pg 14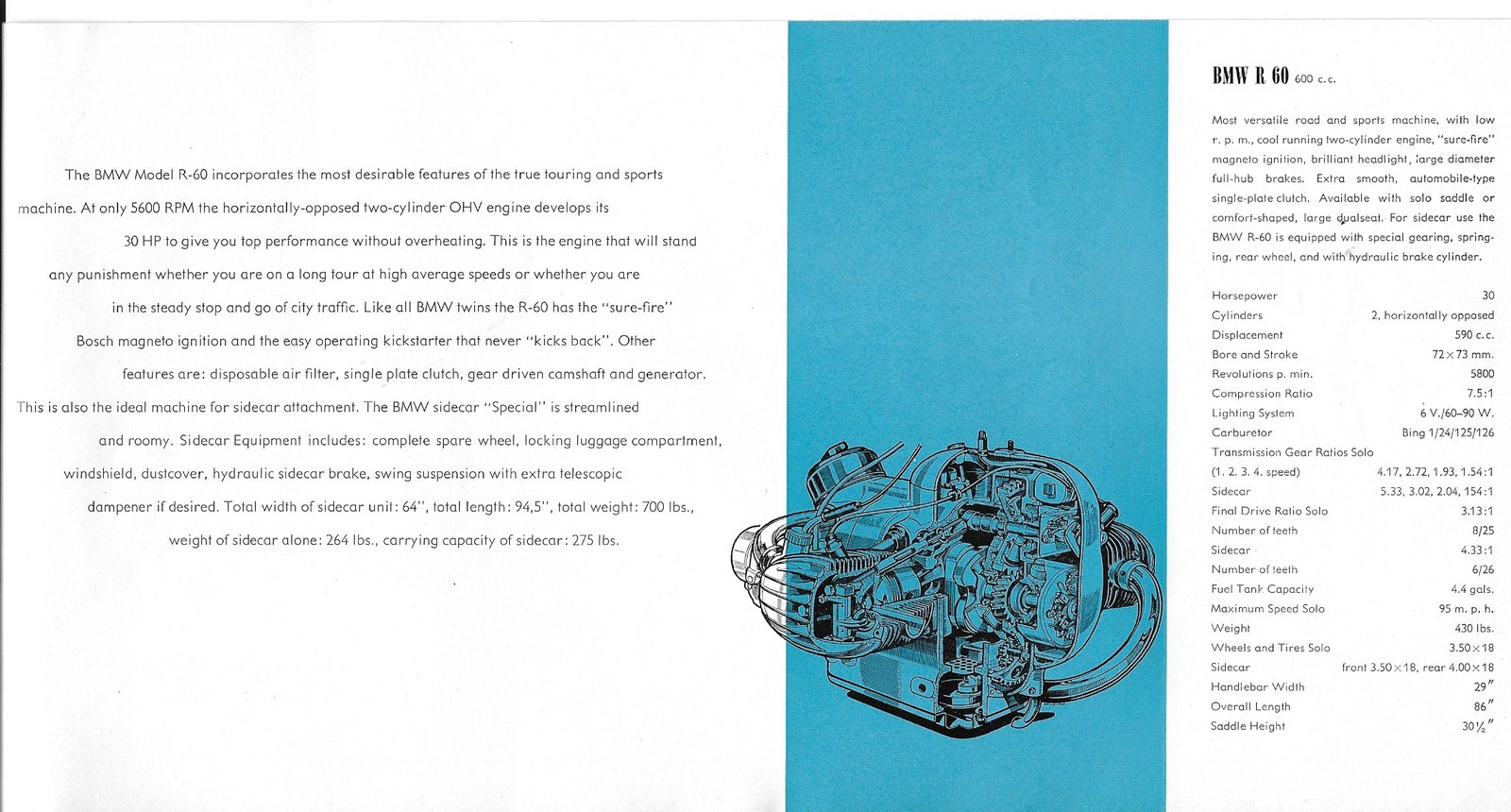 Pg 15
Pg 16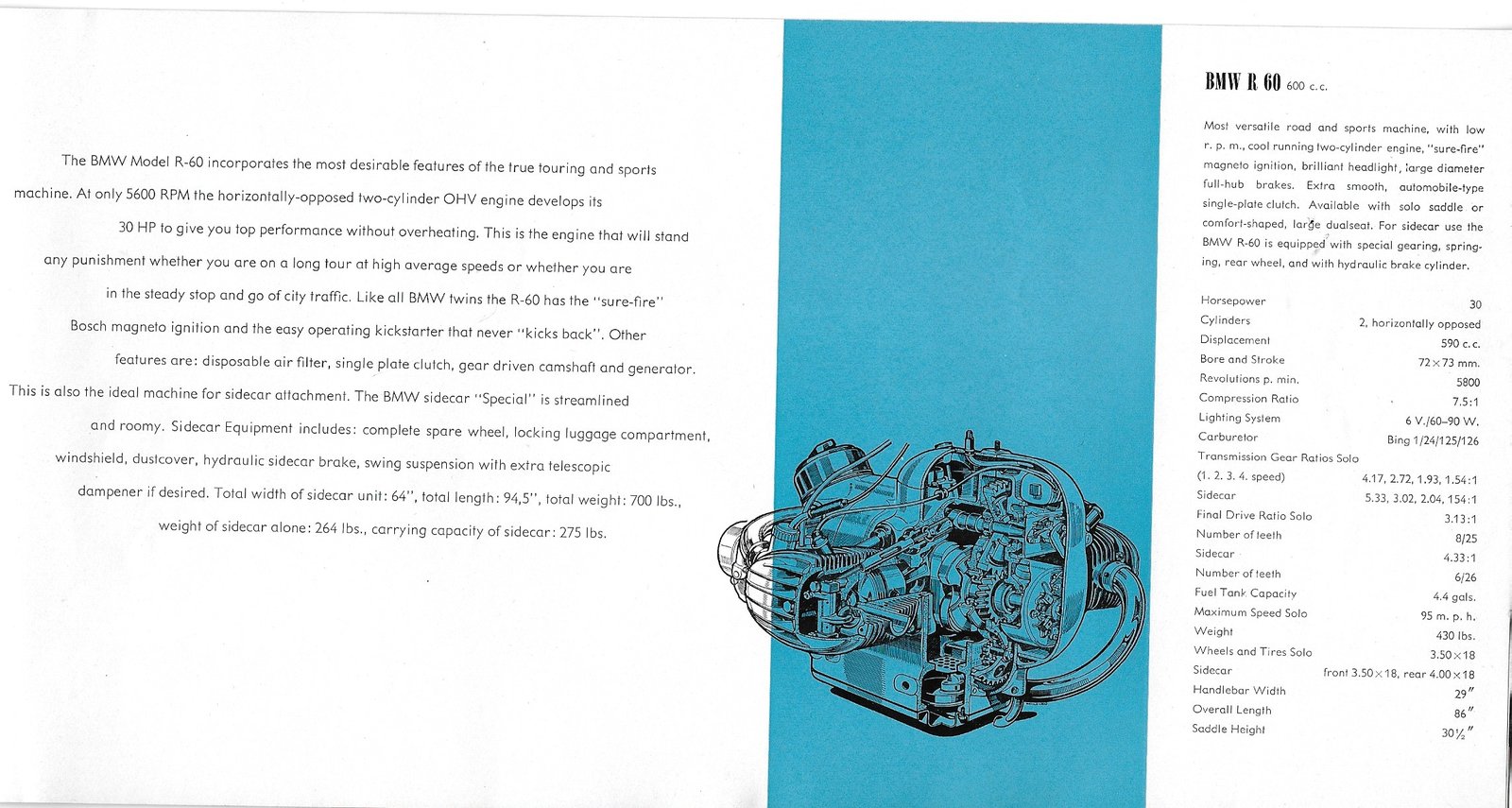 Pg 17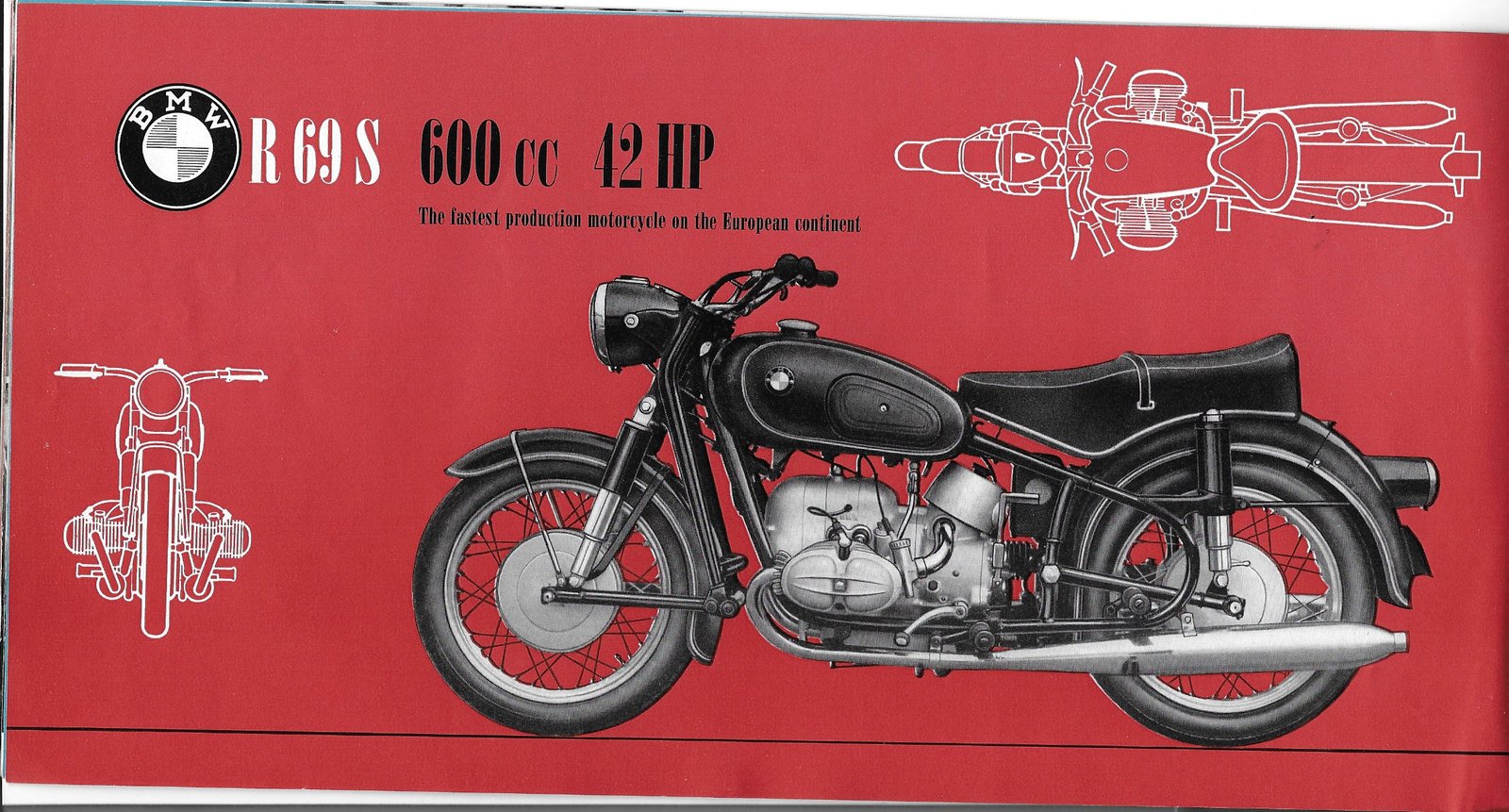 Pg 18
Pg 19
Pg 20
Pg 21
Pg 22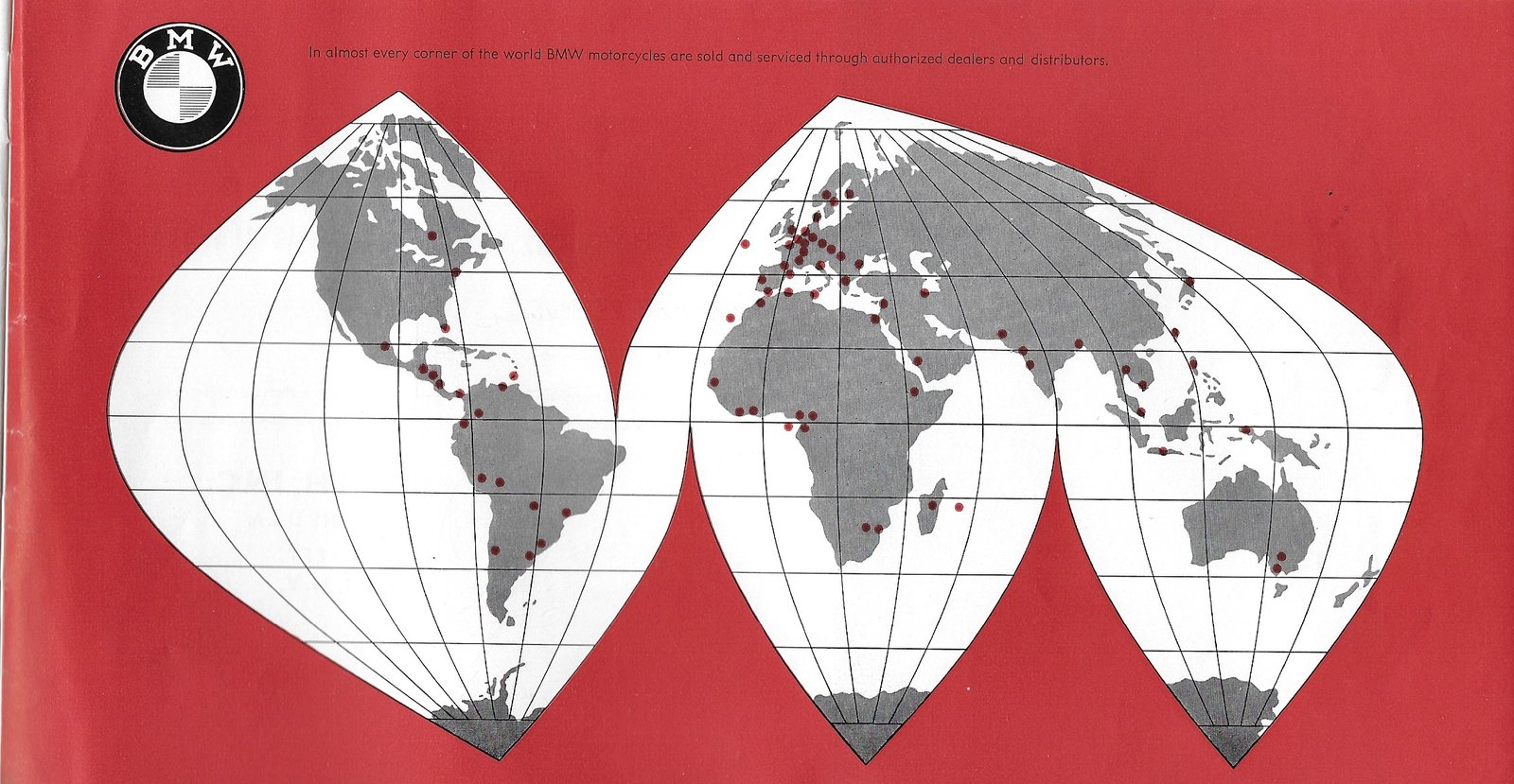 Inside rear cover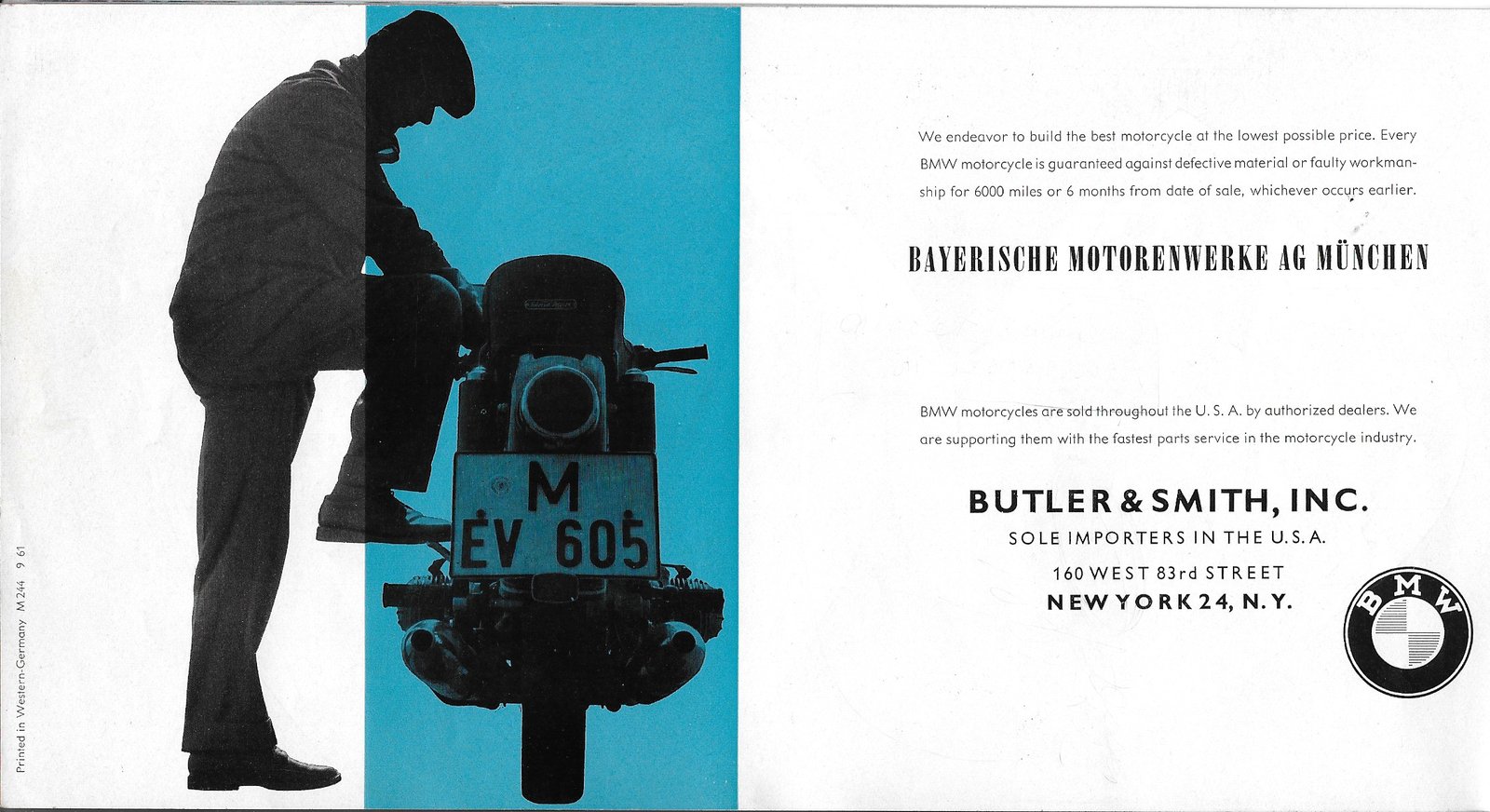 Updated 16 July 2022