These service bulletins came from four sources.
 My longtime dear friend, Roy Reynolds of Salt Lake City gave many to Scottie Sharpe.  Scottie scanned some of them and I scanned some too.
The later ones came from Kurt Schrader of San Antonio, TX.
I kept some from BMW of Marin, my BMW franchise shop that I sold in 1975.
BMW had a habit of issuing a bulletin about an issue and then hiding it in a mention of something hardly related.  Do a lot of reading to get the historical perspective.  You will see additional attempts to fix some issue.  I have added links to articles on my website that will elaborate on the issue.
Below are the folders for Service Bulletins.
Frame, fork, wheel, brake and other related items.
Engine, transmission, swingarm/driveshaft and final drive
Tuning, fuel, petcocks, and other related items
Emissions issues mufflers
Other sidecar and more
More service bulletins are on the BMW Classic Motorcycles site.
This table shows the 12 service bulletins available and if they are duplicates on this website or the Beemer Garage site.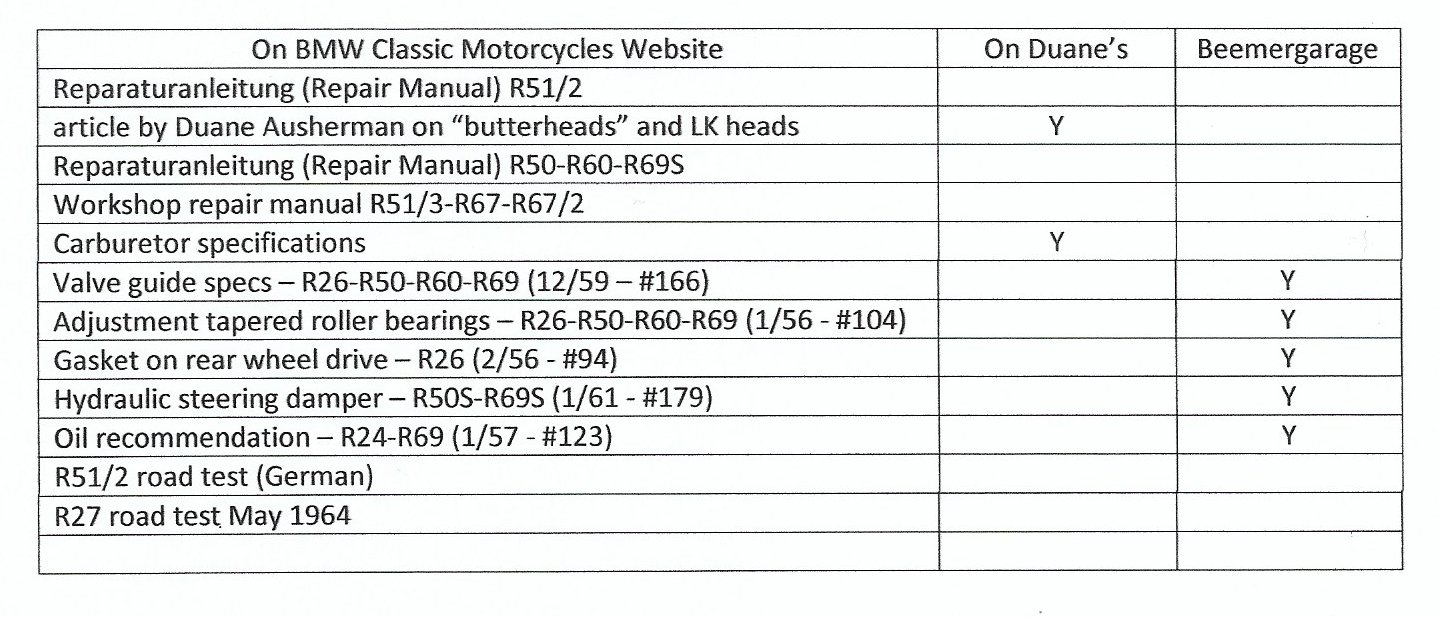 The Beemer Garage site has an even 100 service bulletins.  Of these 100, only 19 are duplicates on this site.  This is a true treasure trove.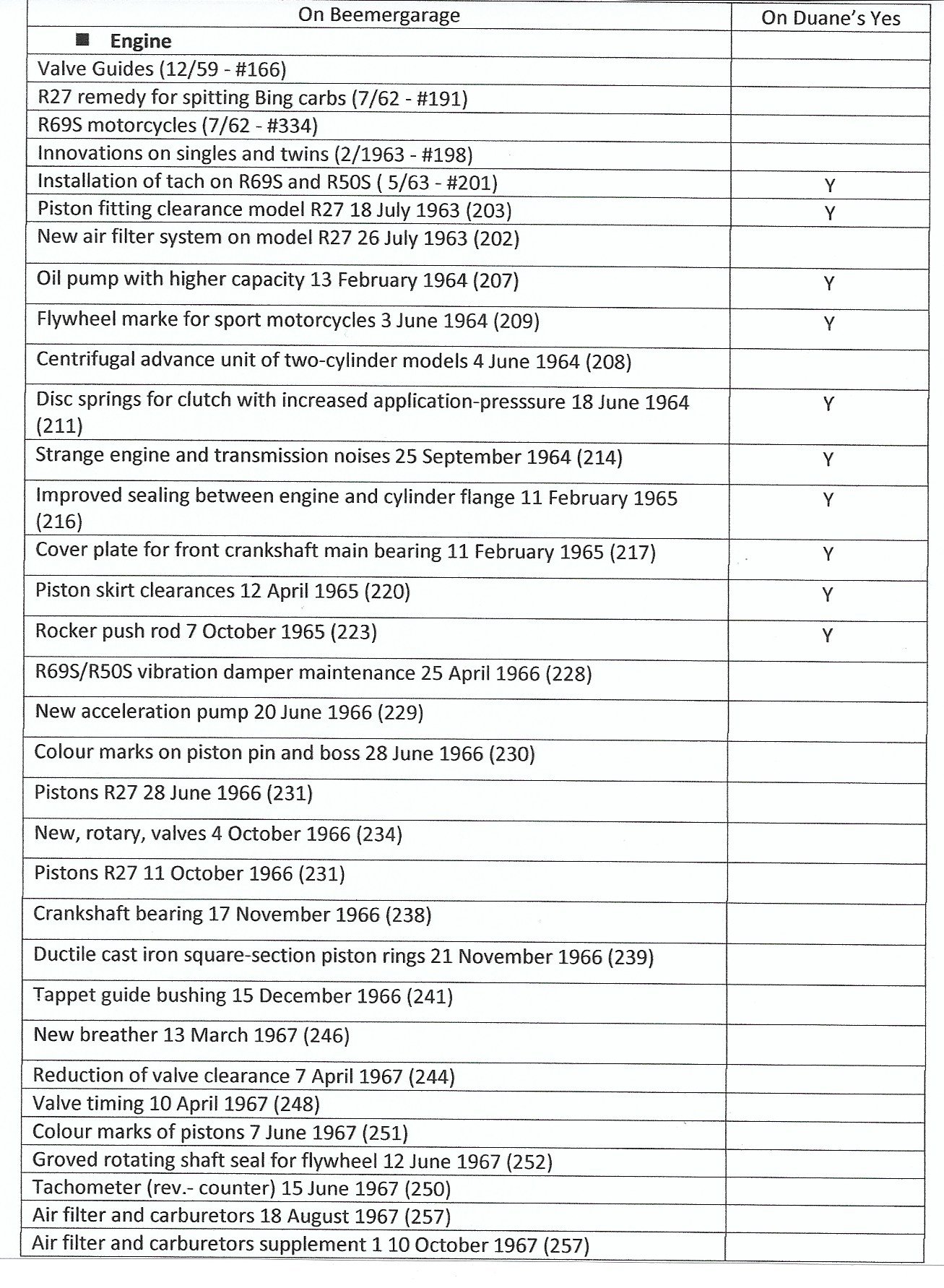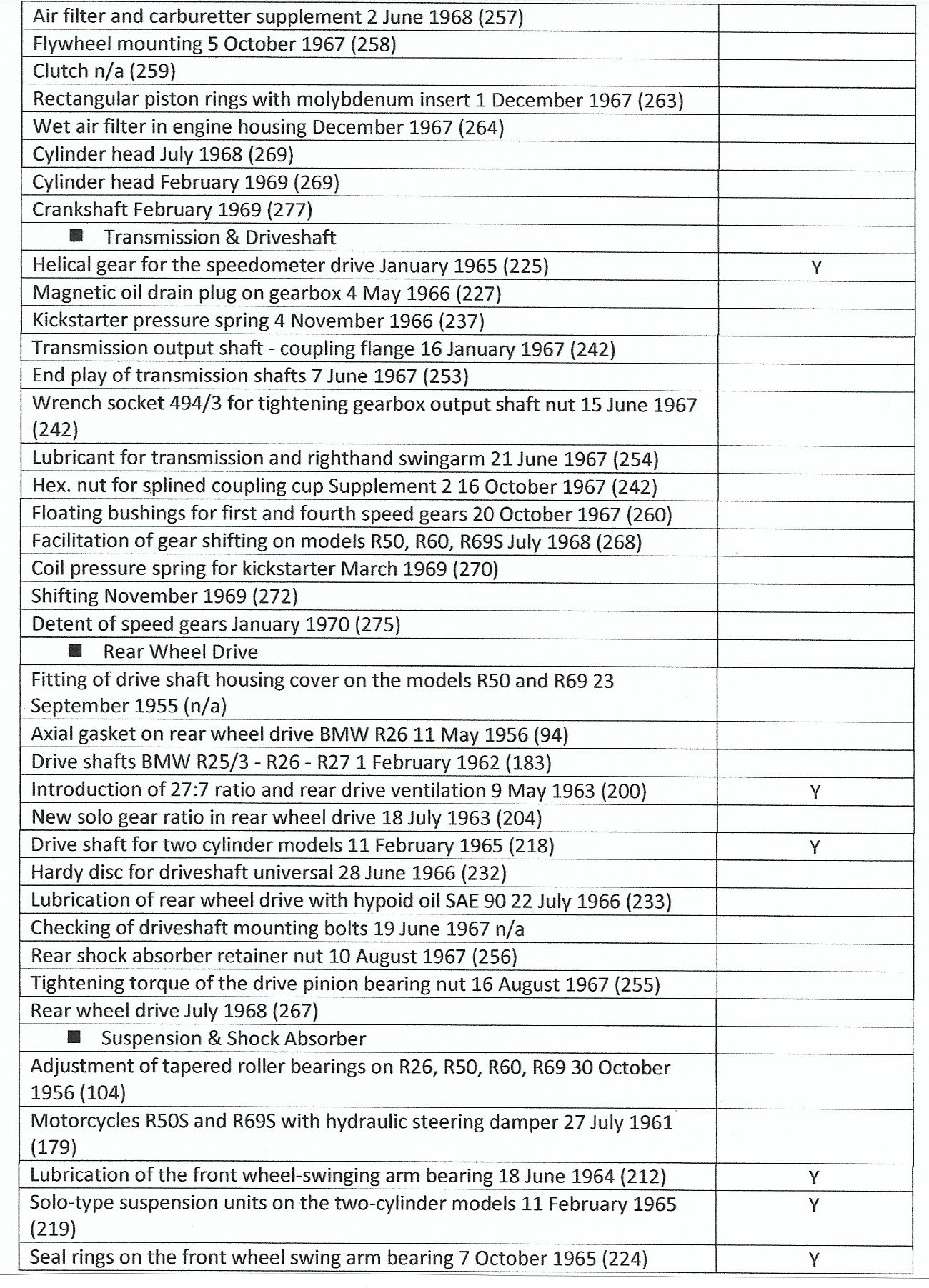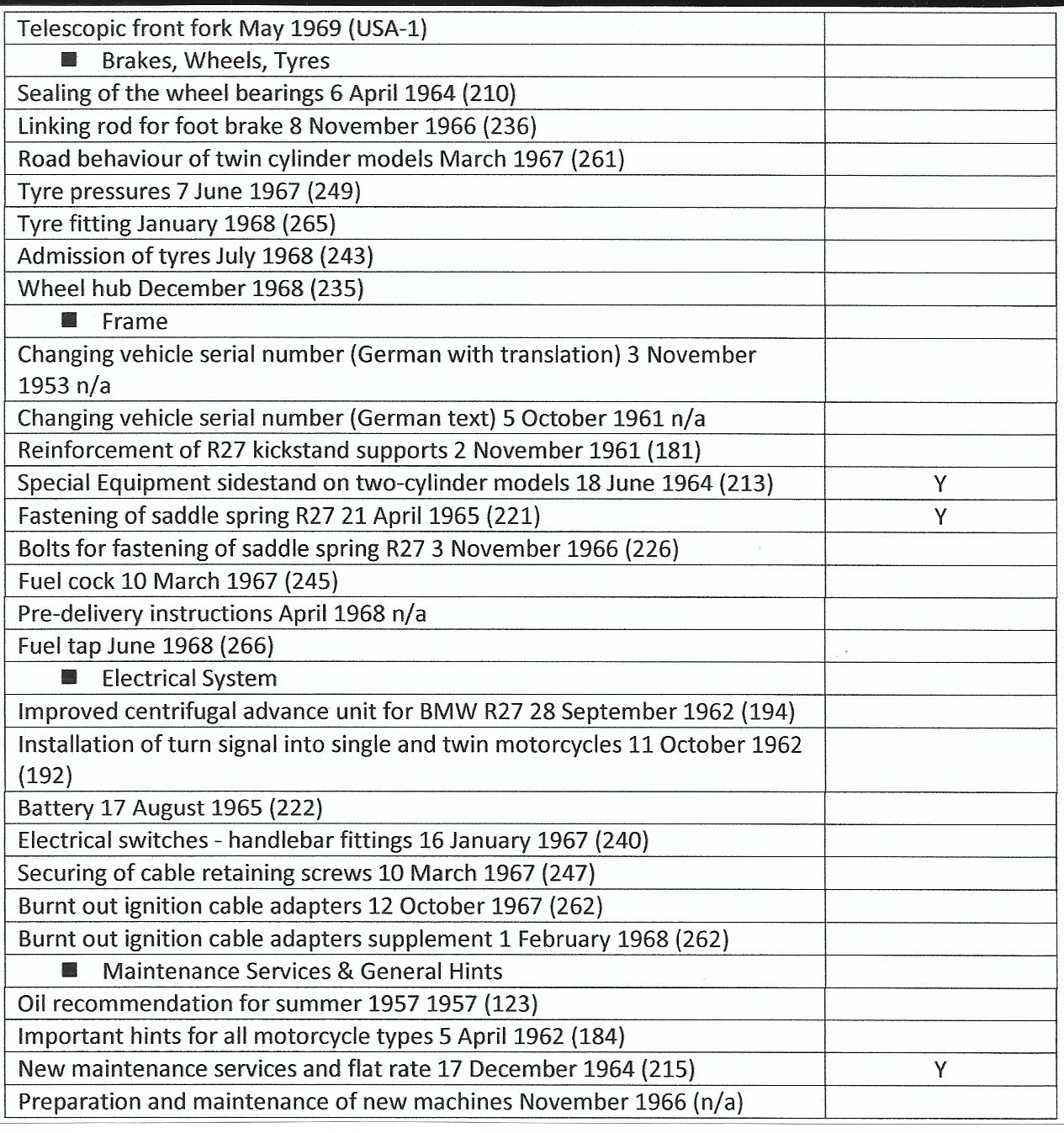 Thanks to Kurt Schrader for researching these two sites and putting the results into these tables.
If you find a source of missing bulletins, please let me know.