Halloween 2004
By Duane Ausherman
Photos were mostly taken by my now ex-wife, Linda.  Linda and Diane (me) went as a currently topical "same-sex" married couple.

The Foster Lumber staff in Lodi was nice enough to "donate" my beautiful fishnet hose. That is Janice, one of the owners.

Tom, a Foster Lumber manager. His crew supplied our house's lumber, which was very high quality. He loves using me to harass his "sensitive" younger employees. Sounds like grounds for a lawsuit to me.

Diane has to get her car smogged every two years. She tried to "barter" to get her pollution checked out by the nice guys there.

That is Veronika, our Czech student. I think that she has a crush on Diane.

This is in Savemart, one of our large grocery stores. Here a customer is offering Diane a dollar bill for some "service" or another.

Located in Savemart is my bank. I am sure Union Bank of California will want to offer Diane big $$ to be their "poster girl" for next year's marketing program.

Diane and Donna from the bakery department.

A girl has to "work out" to keep a schoolgirl figure. This is in the Galt Curves. They didn't seem anxious to sell Diane a membership.

We are so lucky to have a great post office. This is Charlie.

This is "big brown," our delivery man.

Ruth, my mother-in-law, now deceased, is having some fun too. Her Ham radio call is K6REC, and mine is W6REC. Her suffix is her initials, Ruth Elaine Colombero, and mine stands for literally thousands of phonetics, such as Retarded Elderly Codger.
---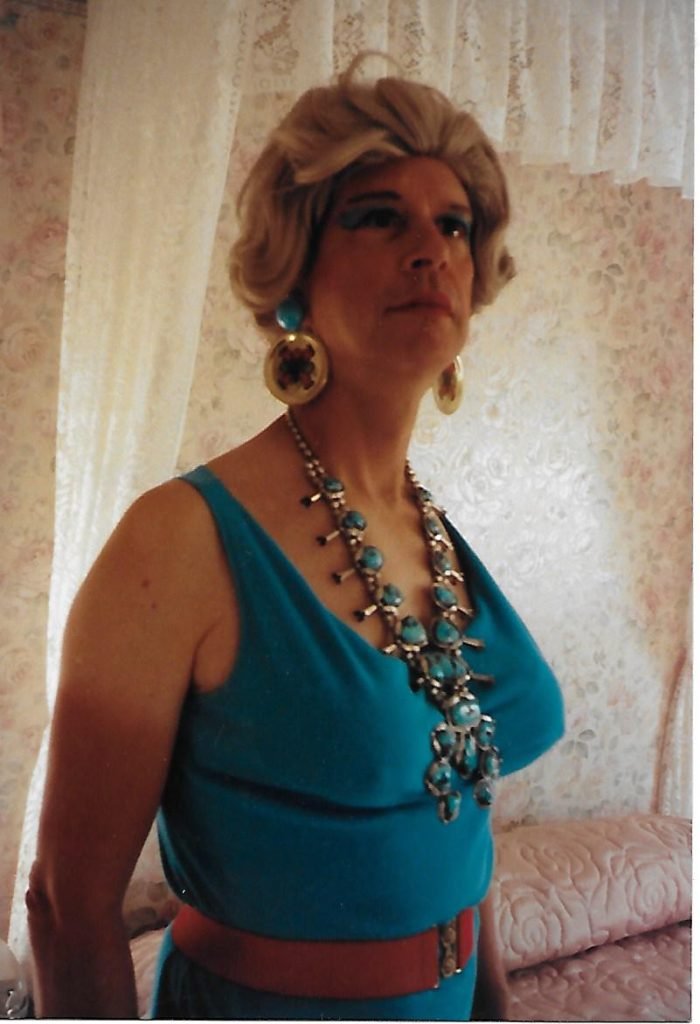 Halloween, some years later, with a new costume. I don't remember the year.