I started this project about Ratier because I mistakenly thought that there was little information about Ratier motorcycles. Plenty of data exists, but most of it is in French.
After asking on a couple of BMW motorcycle forums for information, I was deluged with info.  I will post some of it here.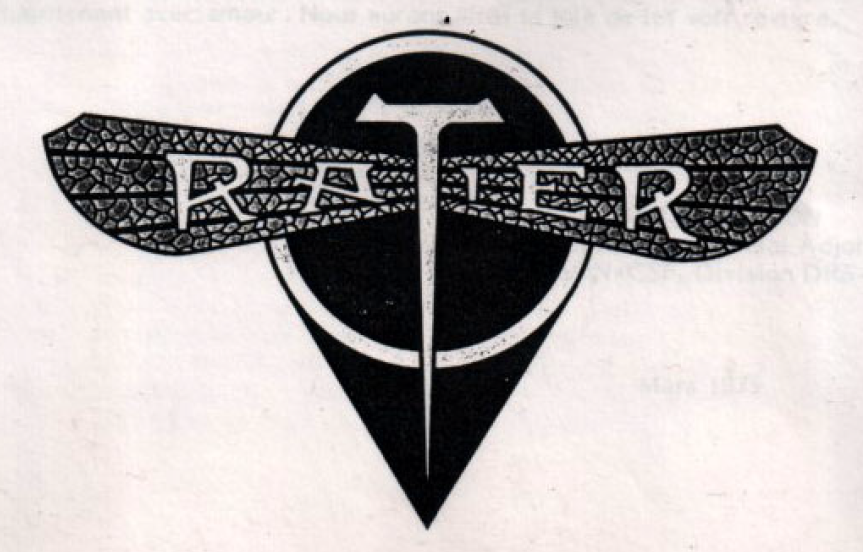 After WWII, the French motorcycle manufacturer Ratier changed the name to CEMEC and modified BMW motorcycles and parts to produce a motorcycle for sale.
Scan21062018125436  I don't know how to post this as a jpg.
Here is the email from Phillip Jordan
Hello Duane,
I thought that you might be interested in seeing a copy of a document that I found at an autojumble in the UK.
After the liberation of France in 1944, the Nazis left behind various motorcycles and vehicles. The CMR was set up to refurbish BMWs bikes because they were in great need of transport. The R71 became the CMR71, and the R66 became the CMR66. There was also a limited number of R75s. After they ran out of original BMW parts, they started manufacturing parts to produce the R73. The BMW logo was changed to a CMR logo.
I hope that I am not telling you a story that you know about already. I think that you will be able to follow the French text.
Phillip Jordan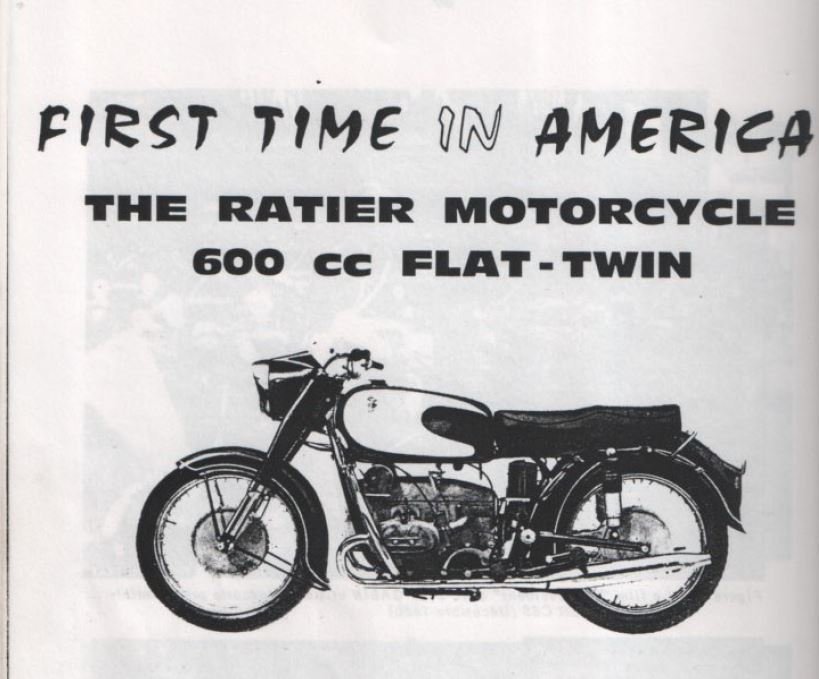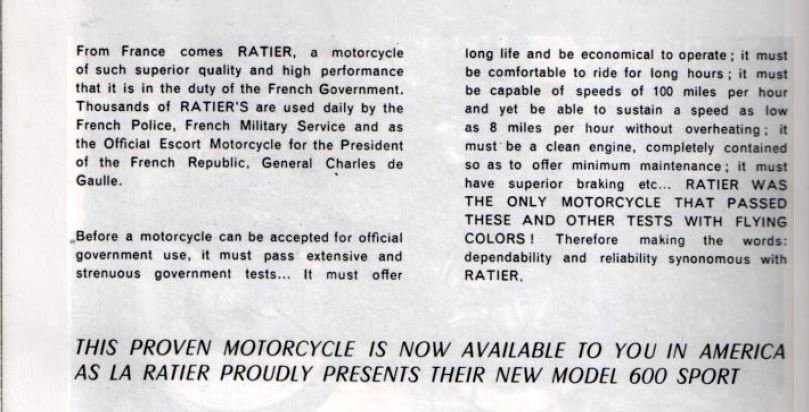 This shows that Ratier intended to export motorcycles to America.  Just because I have never heard of any of these motorcycles being imported into the USA doesn't mean that it didn't happen.
If you open this link, http://www.rccf.ratier-cemec-club-france.fr/genese-47-62.htm Google will offer to translate it into English.
Below some websites related to CEMEC:
ratier.org/motos_.html
www.rccf.ratier-cemec-club-france.fr
http://www.motards-de-la-gendarmerie.info/histoire_cmr_cemec_ratier.html
http://www.moto-collection.org/moto-collection/modele.php?idfiche=2817
www.flat-twin-bmw.com/t21297-ratier-cemec
https://www.caradisiac.com/ratier-cemec-club-de-france-136277.htm
And a little bit of Mr. Ratier and CEMEC history:
https://en.wikipedia.org/wiki/Ratier
https://en.wikipedia.org/wiki/CEMEC
From William Hooker
I was able to use Google translate on one.  I have an R-73.
The history of Cemec began in late 1944, when the CMR (Center for mounting and repairing motorcycles) was set up to use German motorcycle stocks, mainly BMW R12s, which remained in France.  In 1947, the CMR was dissolved, and Cemec was born, which, assembler, quickly became a full-fledged manufacturer, stocks of BMW parts not being inexhaustible.  Cemec has built new one-piece housings (in two parts on the R12), a frame made of round tubes (sheet metal stamped on the R12), a rear axle copied on the one of the BMW R71, a system of shifting at the foot ( on the R12), etc.  The first L 7 was born and, although a large part of its elements are copied or inspired by different BMW models, it can claim the name of French motorcycle.  Small production and great use fueled initially by two carbs.  It then adopts a single carburetor, which requires the adoption of heating of the intake pipe.  Heavy but indestructible, the L7 team all administrations and this valiant Percheron even acquired a sports track record by winning the sidecar category at the Bol d'Or 1952 and participating in various major rallies.  The Cemec will build little more than 1,300 motorcycles and filed for bankruptcy in 1954.
The manufacturing is taken over by Ratier, a sub-contractor in parts for the aeronautics, which sees there a good opportunity to diversify.  End of reign  Until 1960, Ratier continued to build competitions with the BMWs, who were increasingly different from their Teutonic counterparts and among others, from superb twin-rockers to rockers.  The last L7 side, in 1957-58, will be the L7-8, which returns to the two carburetors and passes at 26 ch and 134 km / h.  Cemec and Ratier will have produced a total of 2,500 L7.  Twin 4 t flat – 748 cm3 (78 x 78 mm) 20 hp / 4,300 rpm – Solex carafe Ø 30 mm – Lateral valves – 4-speed gearbox – Shaft transmission – Double cradle frame – Suspensions a. telescopic, ar. sliding – 19 "wheels – Drum brakes – 17 liter tank – 5.8 l / 100 km – 117 km / h.  This L7-5 of 1956 is signed Ratier and not Cemec and inaugurates a new tank.  Note the complex linkage of the speed control.
I made several minor corrections to the above text using Grammarly.
Updated Oct 16 2019