If you had told me that this project would change my life forever, I would have thought you were wrong. I never thought about or wanted to be in the BMW motorcycle business.
In 1967 while living in Cleveland, I converted a BMW to being powered by a 4-cylinder VW engine. I planned to take it to Europe and ride it.
I finished it late in the year and could not test it in Cleveland's rotten winter weather.
I took it to California because it was possible to ride year-round.  I wanted to learn what would break to fix any mistakes before taking it to Europe.
When local BMW riders saw my 4cylinder BMW, they asked me to repair their BMWs. The local dealers were either incompetent, dishonest, or both.
There is no relationship between my project of cutting a BMW motorcycle frame in half, tossing the good engine, installing a VW engine, welding it back together, and doing repair work on stock BMW motorcycles.
I had never worked in any motorcycle shop or had any training to work on stock BMW motorcycles.
I rented a small shop that was about 25 feet wide and 60 feet long. Within two months, I had so much work that I had to hire and train a mechanic to assist me. The shop was an "Outlaw shop" with no connection to BMW.
When the /5 was introduced in 1970, I could see that it would succeed, and I wanted the dealership in Marin County just over the Golden Gate bridge.  It was the third richest county in the US.
Herman Reidel was Flander's sales manager, and when he saw my shop with only BMW motorcycles, he gave me the dealership in the middle of 1971.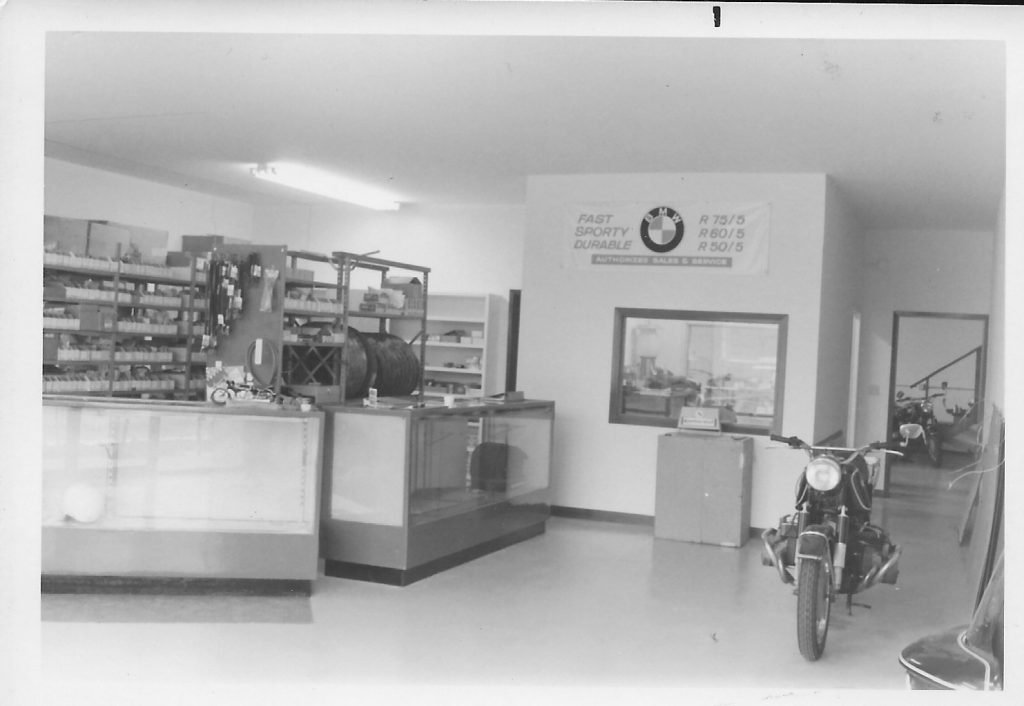 My first full model year was 1972, and at the yearly Los Angeles dealer meeting, my shop was awarded the "Model Dealership Award." 
I could see a recession coming, and I had achieved my financial goals, so I sold my dealership in early 1975.
Edited on Dec 10, 2022